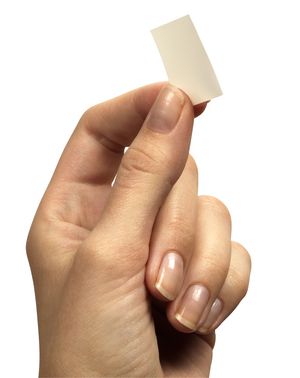 Functional Film Technology
Nutrinovate's products are based on the innovative drug delivery platform Functional Film Technology™ to transport substances into the body via the Oral Mucosa. The platform, FFT™, has been developed in Sweden and is the result of ten years of research and development.
An innovation that is a safe, fast and easy way to exploit the untapped health benefits of various molecules. A sophisticated solution made from natural ingredients with only one purpose - to help the body to absorb otherwise limited or slowly absorbed substanses.
A way to enable us to deliver substances through the Oral Mucosa instead of taking the detour via the GI tract.

Read more about FFT